Nordson MEDICAL has developed several innovative tools to help you design and develop clinically effective, complex devices and technologies—in less time and at less cost.
ModCath™ Catheter Prototypes
Get a quick-turn prototype balloon catheter that ships in as little as 2 weeks with our ModCath online design tool. Select from a full range of modular features to design a complete balloon catheter prototype, delivered at a fraction of the time and cost of traditional methods.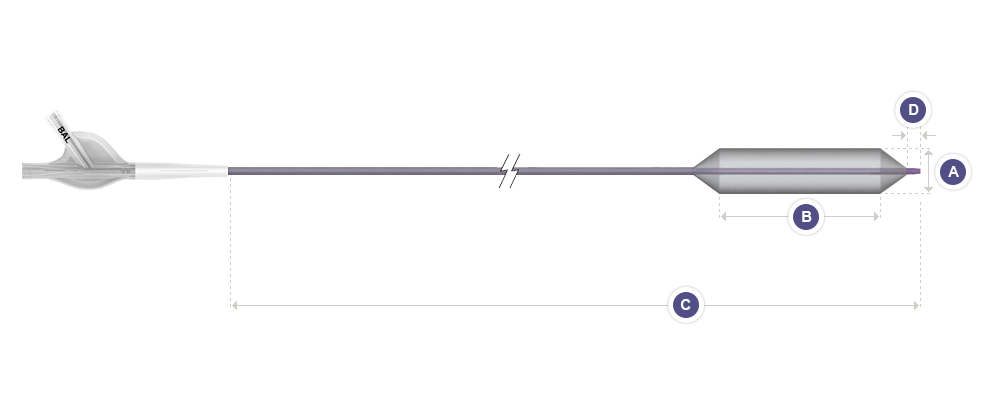 Design a Semicustom Balloon Catheter
Save time and cost with our flexible semicustom balloon catheter option. Start by selecting from a wide range of stock balloons and work with our design team to add only the custom features you need. Or start with the prototype you designed using our ModCath tool and make further custom modifications.
Versatility™ Universal Handle
Whether you're developing a steerable device, catheter, or sheath, the Versatility handle platform can help you shave months off your product development timeline, at a fraction of the cost of conventional development. Work with Nordson MEDICAL to create a semicustom prototype using the Versatility handle, or order a Versatility handle kit from our Online Store and design a steerable sheath.
Design a Steerable Sheath
Nordson MEDICAL can work with you to design and develop a shaft and fully assembled steerable sheath prototype using the Versatility handle platform or your custom specifications. Please fill out this form to describe your needs and a Nordson MEDICAL team member will contact you promptly.
SimShaft™ Design Simulations Service
Find your optimal catheter shaft design faster and more cost effectively with our SimShaft design simulation service. Our experienced engineers use specialized software to analyze your design and simulate catheter shaft performance characteristics. The result is a report with recommended shaft designs–earlier in the design process.