Nordson MEDICAL has developed several innovative tools to help you design and develop clinically effective, complex devices and technologies—in less time and at less cost.
Accelerate R&D
Get a quick-turn prototype balloon catheter delivered in as little as 2 weeks. With our ModCath online design tool, you can select from a wide range of options and get a modular balloon catheter prototype built to your specifications in weeks rather than months, dramatically shrinking project timelines, reducing project costs, and ultimately, speeding time to market. Many standard sizes are available for delivery in as little as 2 weeks.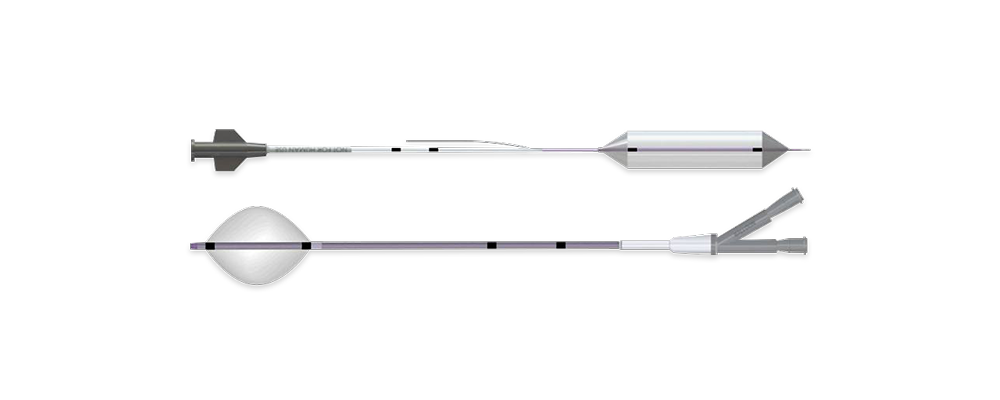 Comprehensive Options
Our ModCath tool is based on industry-standard catheter platforms. Start by selecting your balloon or catheter type, then choose from a range of technically compatible options, including:
Catheter type (RX, OTW)
Balloon material (PET, Nylon, Polyurethane)
Balloon size
Catheter working length (up to 140 cm)
Distal tip geometry and length (3 mm–7 mm)
Number and spacing of radiopaque markers and visual shaft markers
Number of balloon folds
Coaxial & dual-lumen shaft configurations
Packaging (straight or coiled)
Lubricious coating to reduce friction
Time and Cost Savings
The ModCath tool helps you make design iterations faster, speeding initial evaluation of prototypes for proof of concept. There's no need to invest in custom balloons and extrusions in the early stages of your project, and you can order as few as 3 catheters per design. If your project needs further customization, leveraging components from your ModCath tool design can minimize costs and give you a head start on production.