Order Engineered Shafts in Just a Few Clicks
Nordson MEDICAL has developed several innovative tools to help you design and develop clinically effective, complex devices and technologies—in less time and at less cost.
SimShaft™ Design Simulation Service
Find your optimal catheter shaft design faster and more cost effectively with our SimShaft™ design simulation service. Our experienced engineers use specialized software to analyze your design and simulate catheter shaft performance characteristics. The result is a report with recommended shaft designs—earlier in the design process.
Versatility™ Universal Handle
Whether you're developing a steerable device, catheter, or sheath, the Versatility handle platform can help you shave months off your product development timeline, at a fraction of the cost of conventional development. Work with Nordson MEDICAL to create a semicustom prototype using the Versatility handle, or order a Versatility handle kit from our online store and design a steerable sheath.
Time and Cost Comparison
Based on an actual case study, this chart compares time and cost of developing a high-fidelity steerable sheath prototype using a) conventional development methods and b) development using the Versatility handle. Leveraging the Versatility handle and Nordson MEDICAL's advanced components shaved 9 weeks off the schedule for achieving a critical development milestone and saved 50% of costs.
Conventional Development
Device development without Versatility handle: Minimum of 11 weeks and $87K
Generate dedicated handle design
Order and receive 1st round rapid prototypes (SLA)
Test handle components and iterate design
Order and receive 2nd round rapid prototypes (SLA)
Test handle components & finalize molded design
Cut soft molds and receive 1st shots
Development leveraging Versatility™ handle*
<2 weeks and 50% of cost
Evaluate design compatibility
Development Milestone:
High-fidelity prototype with proven molded handle
*Costs include braided shaft development by Nordson MEDICAL. Development times and costs may vary based on application.
Download Time & Cost Comparison
Versatile Design
The Versatility handle platform can accommodate shafts up to 24 Fr, and can be configured for a variety of applications and functionalities: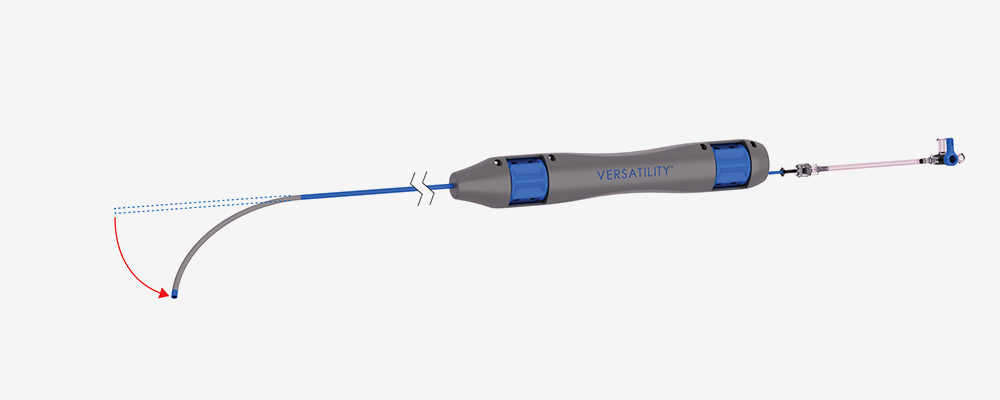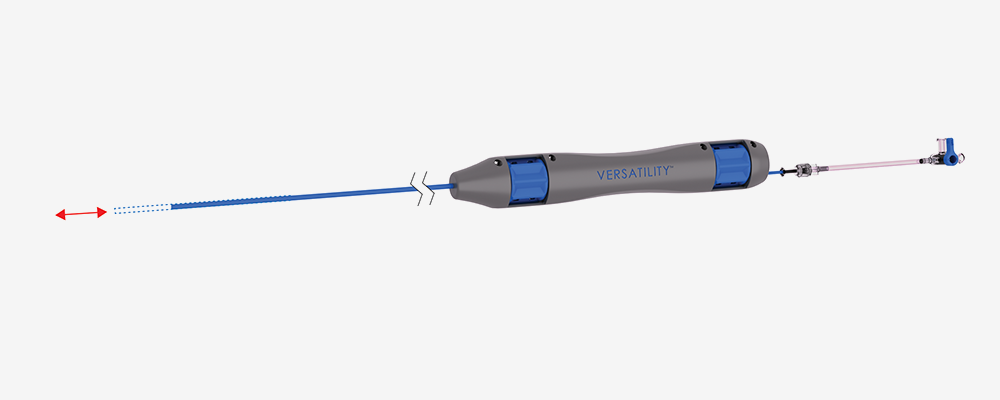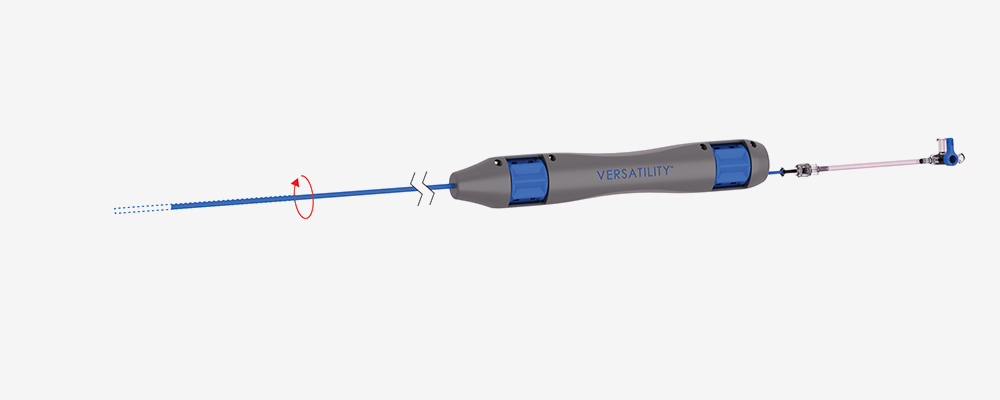 Articulation:
Unidirectional, bidirectional, or multiplanar
Translation:
Precise advancement/retraction
Rotation:
Precise angular positioning
Design Your Own Steerable Sheath
Nordson MEDICAL can work with you to design and develop a shaft and fully assembled steerable sheath prototype using the Versatility handle platform or your custom specifications. Please fill out this form to describe your needs, and a Nordson MEDICAL team member will contact you promptly.