Reliable Connectors for Your Dental Needs
Nordson MEDICAL's fluid management connectors are the ideal component for irrigating, cleaning, and surgery applications. No tools are needed and no assistance is required to apply our connectors to your existing equipment for optimum flow control. Our reliable mechanical connectors feature more precise, lower crack pressures, and higher flow rates for all your dental needs.
The LinkTech line of quick disconnects are offered in various sizes ranging from 1/16" hose barbs to 3/8" hose barbs. They are available in several different materials including acetal (POM), chrome-plated brass, as well as greater chemically-resistant polypropylene.
The luer connectors and fittings come in a range of configurations for joining tubing from 1/16" (1.6 mm) ID to 1/4" (6.4 mm) ID and include many color options. We also offer the broadest selection of barbed tube-to-tube fittings, including straight tube connectors, Y connectors, multiport connectors, elbow fittings, and tee fittings, all with reducer options. Sizes range from 1/16" (1.6 mm) to 1" (25.4 mm) ID.
The OsteoXpress™ Graft Delivery Device is designed to hydrate allograft, autograft or synthetic bone graft materials and deliver to an orthopedic surgical site. This system is easy to assemble and facilitates the premixing of bone graft materials with intravenous fluids, blood, plasma concentrate, platelet rich plasma, bone marrow, or other specified blood components as deemed necessary by the clinical use requirements.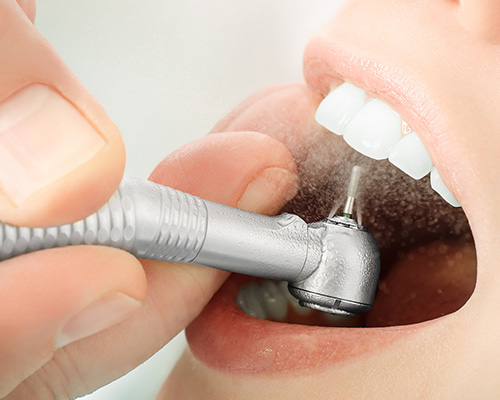 Irrigation
Although flossing is still very important, oral irrigation was designed to replace flossing. Special tools are used to clean between the teeth and in hard-to-reach places using water to get rid of plaque buildup. Nordson MEDICAL's leak-proof connectors help keep a more clean mouth with its trusted fluid management process.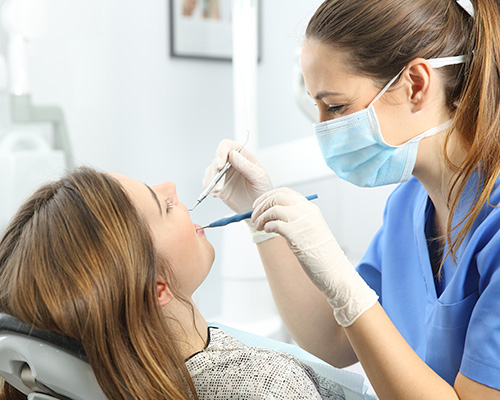 Cleaning
Twice a year, you are suggested to get your routine teeth cleaning. Nordson MEDICAL's largest selection of fluid management components aid in good oral hygiene. When connections need to be made quickly, our components are the trusted solution for your teeth cleaning needs.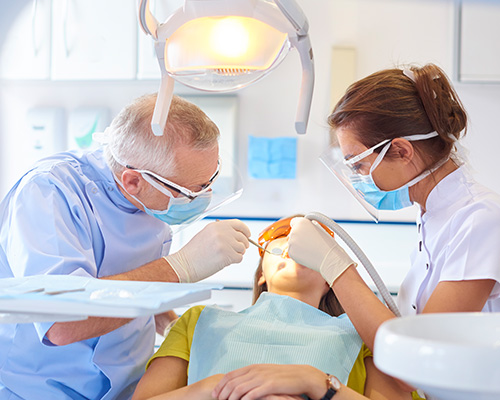 Oral Surgery
Most common oral services include extraction, reconstructive surgery, and placing dental implants. Whether water, air or other media is your main fluid needing to be managed, you can trust in Nordson MEDICAL's reliable, safe and durable connectors to keep your smile beautiful.