Introducing 20 Series Quick Connects, Suitable for In Vitro Diagnostic Applications
Our commitment to delivering reliable performance and innovative fluid management components is unmatched when meeting the needs of front-line workers and exceeding expectations for performance. The new 20 Series quick connects are another example of that commitment as we continue to make a positive impact during the global pandemic.
The new 20 IVD Series of quick connects feature an easy-to-use, leak-free connection with a flat bottom port and hose barb termination — making this series ideal for use with rigid tubing. The polypropylene panel mount nut and gasket seal help prevent the contamination of blood and tissue during testing.
As your single-source partner for quick connects, Nordson MEDICAL will continue our commitment to deliver innovative fluid management components. Learn more about how the new 20 IVD Series quick connects provide fast, easy, and leak-free connections.
Shop Now
Connectors for IVD Technologies
Enjoy the best value, delivery performance, reliability, and validation support with Nordson MEDICAL's fluid management components.
When every connection is critical, high performance quick couplings, luer fittings and tube-to-tube connectors are essential for a better connection. Nordson MEDICAL can help you choose the right set of reliable connectors, promptly deliver samples, and follow through with the required regulatory documentation.
For decades, Nordson MEDICAL has been helping IVD manufacturers advance the technologies used to help improve patient lives. Quality is our #1 priority because lives depend on us. Customers can now enjoy the best value, delivery performance, and reliability that has always been the foundation of Nordson MEDICAL. In order to facilitate a smooth transition, these connectors are also designed to be easily interchangeable with other similar industry connectors — male side, female side or both.
The LinkTech line of quick disconnects are offered in various sizes ranging from 1/16" hose barbs to 3/4" hose barbs. They are available in several different materials including acetal (POM), chrome-plated brass, as well as greater chemically-resistant polypropylene.
The luer connectors and fittings come in a range of configurations for joining tubing from 1/16" (1.6 mm) ID to 1/4" (6.4 mm) ID and include many color options. We also offer the broadest selection of barbed tube-to-tube fittings, including straight tube connectors, Y connectors, multiport connectors, elbow fittings, and tee fittings, all with reducer options. Sizes range from 1/16" (1.6 mm) to 1" (25.4 mm) ID.
Partner with Nordson MEDICAL for All Your Standard, Custom and Innovative Solutions to COVID-19 Testing
Nordson MEDICAL's LinkTech line of high-performance quick connect couplings has proven to be essential for the critical connections used in the diagnostic equipment used to perform COVID-19 tests. For increased optimization of our off-the-shelf solutions, Nordson MEDICAL offers customization of our quick connects for use in tests that require the highest level of accuracy and speed. With the most capable medical device development team in the industry, Nordson MEDICAL can provide groundbreaking innovation to advance your vision from concept to launch and beyond.
As a partner during this health crisis, Nordson MEDICAL can help shift your focus from procurement to fighting the pandemic. Let us help simplify your supply chain, find solutions to technical challenges, cut costs, and speed time to market while you focus on making the kind of discoveries that will improve the lives of people worldwide.
Contact a representative today to learn more about how partnering with Nordson MEDICAL for all your standard, custom and innovative critical connection needs can help advance COVID-19 testing.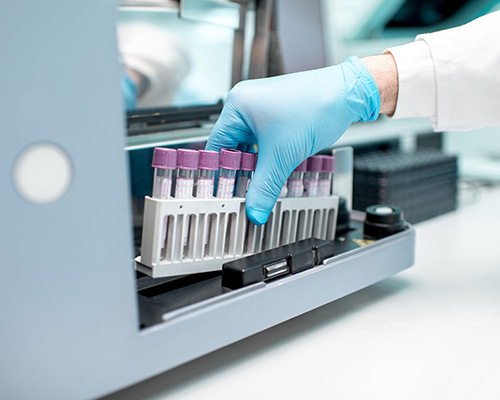 Hematology Analyzers
When delivering precise, accurate results is critical, you can count on Nordson MEDICAL's fluid management components to get the job done faster. When your goal is the improvement of patient care and laboratory operation enhancements, consider our leak-proof unions and chemically-resistant materials.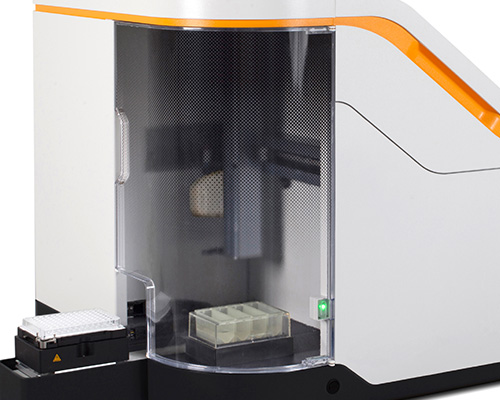 Immunoassay Analyzers
Nordson MEDICAL's wide variety of fluid management components can enable you to accurately run your tests as smoothly and quickly as possible. Our quick couplings, luer fittings and tube-to-tube connectors make every connection quick and easy with pull-off resistance or one-hand push buttons.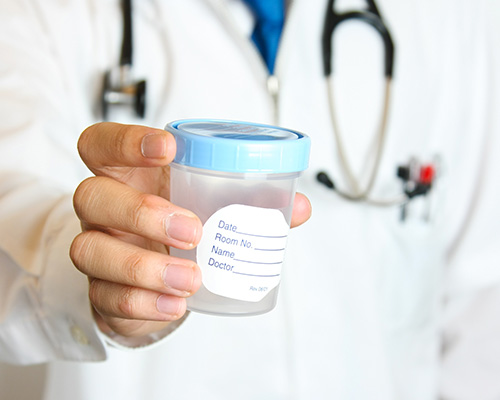 Urinalysis
With the largest selection of fluid management components, Nordson MEDICAL can help your equipment analyze body-fluid samples as quickly and easily as possible with leak-proof unions. Our connectors give flexibility when sample handling and aim to reduce your subjectivity while increasing your efficiency.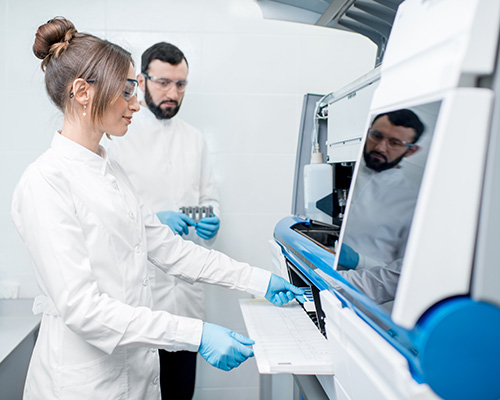 Clinical Chemistry Analyzers
Nordson MEDICAL's largest selection of fluid management connectors aids in low cost ownership without compromising quality. Our components provide the right operator support to minimize hands-on time and conduct quick priority testing.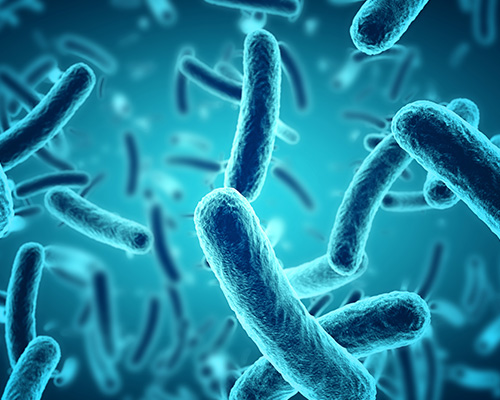 Microbiology
When accurate results are critical, you can have confidence in Nordson MEDICAL's chemically-resistant fluid management components to handle the toughest elements. You can organize data and manage results with the widest range of assembly forces, pulloff resistance or easy to use push-button.