For the Treatment of Eye Disorders
Trust in the secure connections of Nordson MEDICAL's quick disconnect couplings and luer fittings. Nordson MEDICAL's fluid management components optimize for a clear vision. When there is no room for error, our leak-proof unions will make secure connections every time with their intuitive easy-to-use designs. Our advanced technologies provide confidence and ensure a leak-free connection with internal shut-off valves or straight-through designs.
The LinkTech line of quick disconnects are offered in various sizes ranging from 1/16" hose barbs to 3/8" hose barbs. They are available in several different materials including acetal (POM), chrome-plated brass, as well as greater chemically-resistant polypropylene.
The luer connectors and fittings come in a range of configurations for joining tubing from 1/16" (1.6 mm) ID to 1/4" (6.4 mm) ID and include many color options. We also offer the broadest selection of barbed tube-to-tube fittings, including straight tube connectors, Y connectors, multiport connectors, elbow fittings, and tee fittings, all with reducer options. Sizes range from 1/16" (1.6 mm) to 1" (25.4 mm) ID.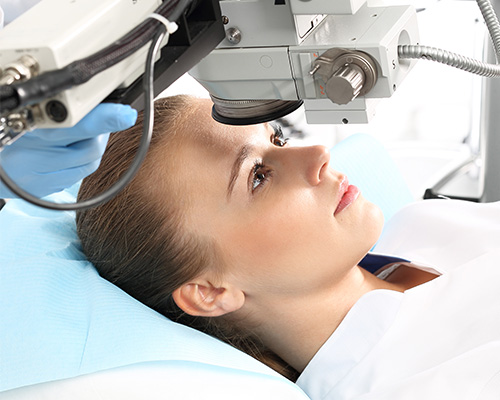 Helping You Clearly See: Ophthalmic Quick Connects and Fittings
It's obvious that we all want to have clear vision forever, but not all of us have that luxury. The process in cataract surgery involves the removal and replacement of the lens inside your eye by single-use surgical instruments with the help of quick disconnects and luer fittings. These fittings aid in the convenience of having hygiene disposable connections for every surgery. With our leak-free connections, your surgeon gets a boost of confidence knowing their surgical instruments will break up the cataract, irrigate, and suction out the fragments to help you regain your clear vision.
Nordson MEDICAL's 42 Series dual-flow-path couplings offer 3/32" flow capacity and are manufactured in durable natural Acetal (POM) and ABS materials. The dual free-flow-path technology allows two separate fluid lines to run simultaneously all in one coupling. The thumb-latch release creates a simple one hand disconnection, for a quick disconnect, free rotating coupling. These couplings interconnect with other similar industry dual-flow-path type couplings.
Shop Now