Components with Confidence and Security
Nordson MEDICAL's largest selection of fluid management components are the ideal solution when every connection is critical. When your kidneys fail on you, you can rely on these high-performance connectors to help keep your body in balance through dialysis. With our leak-proof unions, our quick connect couplings, luer fittings and tube-to-tube connectors provide confidence and security throughout the entire process.
Our wide variety of materials makes our connectors the best solution for connecting dialysis machines to any acid or chemical waste service lines. For a fast, easy and quick connect or disconnect, use Nordson MEDICAL's fluid management connectors to service your dialysis equipment. We confidently minimize down time with our secure leak-proof unions and added durability with our chemically-resistant materials.
The LinkTech line of quick disconnects are offered in various sizes ranging from 1/16" hose barbs to 3/8" hose barbs. They are available in several different materials including acetal (POM), chrome-plated brass, as well as greater chemically-resistant polypropylene.
The luer connectors and fittings come in a range of configurations for joining tubing from 1/16" (1.6 mm) ID to 1/4" (6.4 mm) ID and include many color options. We also offer the broadest selection of barbed tube-to-tube fittings, including straight tube connectors, Y connectors, multiport connectors, elbow fittings, and tee fittings, all with reducer options. Sizes range from 1/16" (1.6 mm) to 1" (25.4 mm) ID.
A Cost-Effective Solution for Your Dialysis Equipment
When it comes to hemodialysis treatment, the reliable connection of service lines is critical for patient safety. Nordson MEDICAL is an industry leader in high-performance quick connect couplings that provide easy and secure connections. Many of our couplings can withstand chemicals like detoxification application fluids and cleaning fluids.
With threaded, hose barb, and panel mount configurations available, our connectors allow for the easy removal and replacement of filters, saving patients and users time.
Offering off-the-shelf and custom solutions at cost-effective prices, you can depend on our quick connect couplings for your dialysis machines.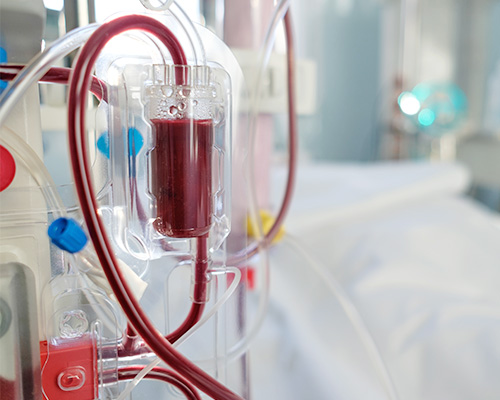 Hemodialysis
Although we haven't created the cure for kidney failure, Nordson MEDICAL's fluid management components are the best solution to help you feel better and live longer through hemodialysis. Our chemically-resistant materials handle any blood type and our leak-proof unions create a secure flow path for your blood to be filtered and returned to your body in a safe manner.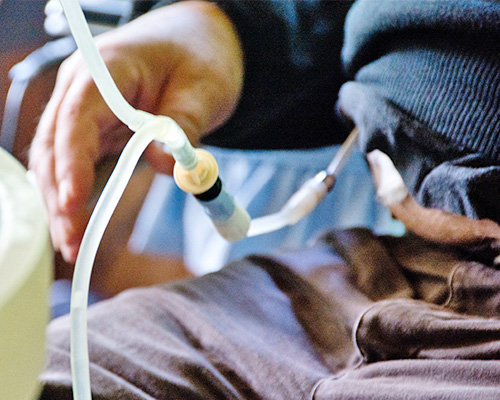 Home Therapies
You can count on Nordson MEDICAL's fluid management connectors to be your best long-term therapy treatment in the comfort of your patient's own home. With the largest selection of components in the market, our quick couplings, luer fittings and tube-to-tube connectors are equipped to reliably and safely ensure a leak-free tubing union. Our easy-to-use quick connect and disconnect features are always flexible to your lifestyle needs.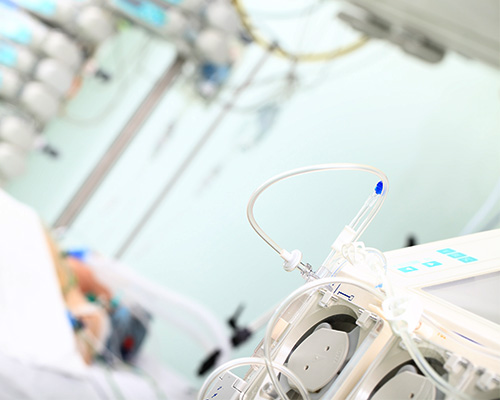 Acute Therapies
Nordson MEDICAL's fluid management components are the reliable and effective option for your acute therapy needs. These leak-proof unions allow the mobility of fluid to seamlessly flow without interruption, making them the optimal solution preparation.
Therapeutic Apheresis
When selective removal is critical, Nordson MEDICAL's fluid management connectors have the innovative technology to disengage without spillage, creating less downtime and allowing the flexibility to remove substances from circulation.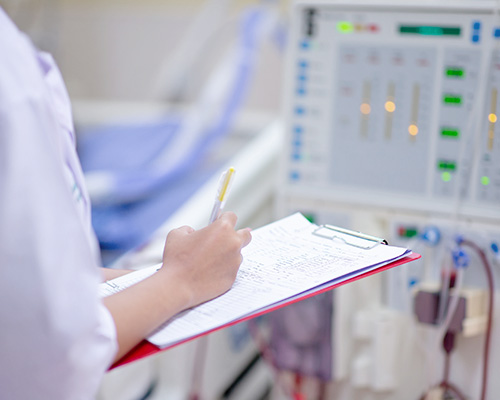 Renal IT
Renal IT provides decision support and analytical insights into your therapy data with the help of Nordson MEDICAL's fluid management components. Our connectors improve your intelligent data management for dialysis with their easy-to-use connect and disconnect features.