Components for ENT Devices
Ear, Nose, and Throat (ENT) devices are used for diagnosis and surgery to treat conditions such as chronic sinusitis or airway stenosis, which can be treated with a minimally invasive approach. Sinusitis is more prevalent than heart disease and can have a greater impact on quality of life than congestive heart failure.
Nordson MEDICAL's complex catheter components including complex medical balloons are ideal for treating conditions that affect the nasal passages, sinuses, and larynx. Our balloon catheter programs include everything from a quick-turn prototype option—ProtoCath™, which speeds development—to high-volume manufacturing.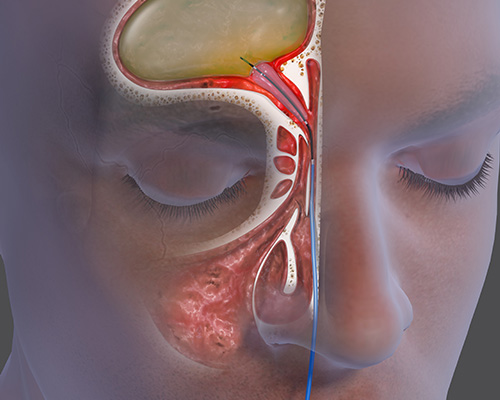 Balloon Sinuplasty
Used to treat blocked sinuses with high-pressure, balloon sinuplasty procedures use low-volume balloon catheters to open and dilate the blocked sinuses and restore normal drainage.