Components for Pharmaceutical Development
Nordson MEDICAL serves biotechnology manufacturers all over the world. Whether they happen to manufacture therapeutics or vaccines, Nordson MEDICAL provides world-class single-use fluid transfer components to facilitate breakthrough advances in human and animal care pharmaceutical development.
We provide a comprehensive design center to help instrumentation and equipment manufacturers achieve the highest level of performance from their applications. Offering off-the-shelf or custom-made products, optimal designs are executed producing reliable and cost-effective results that comply with the industry's highest standards and strict regulations. Nordson MEDICAL also offers a full quality assurance staff who are available to assist when regulatory and technical questions arise.
Nordson MEDICAL maintains a comprehensive list of all material and regulatory information, enabling you to select the most appropriate products for your application. With a solid reputation for quality, service and reliability, Nordson MEDICAL can provide the detailed support you need from idea to market. Our global regulatory and registration expertise is at your service.
The luer connectors and fittings come in a range of configurations for joining tubing from 1/16" (1.6 mm) ID to 1/4" (6.4 mm) ID and include many color options. We also offer the broadest selection of barbed tube-to-tube fittings, including straight tube connectors, Y connectors, multiport connectors, elbow fittings, and tee fittings, all with reducer options. Sizes range from 1/16" (1.6 mm) to 1" (25.4 mm) ID. Additionally, we offer best-in-class sanitary fittings, PharmaLok™ clamps, RQ Series quick connects, and our new CYLINDRAFlow™ manifold.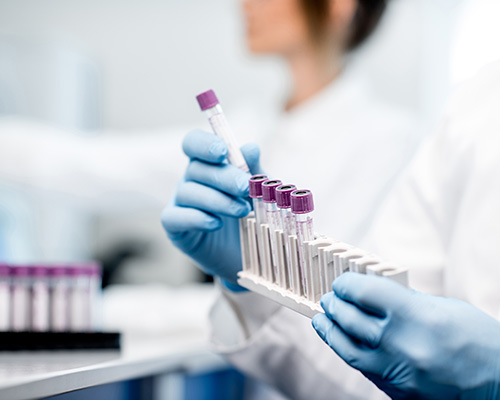 BioPharm
Nordson MEDICAL's world-class single-use fluid transfer components are your life connection. We offer a wide range of capabilities, services and customized OEM solutions. We are your trusted source for biopharma products, offering regulatory information, part drawings, extractables data, biocompatibility data, and validation test data.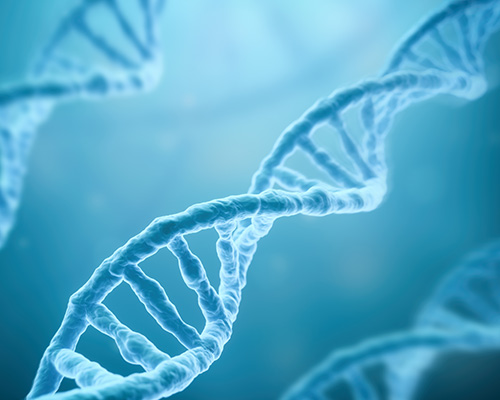 Cell and Gene Therapies
Cell and gene therapy are the next revolution in improving the primary treatment of genetic diseases by replacing the cells or missing proteins causing the symptoms. They treat diseases at different microscopic levels of the body. Nordson MEDICAL offers designers worldwide the broadest selection of male and female luer fittings to make secure leak-proof unions in medical devices and laboratory instruments commonly used in those treatments.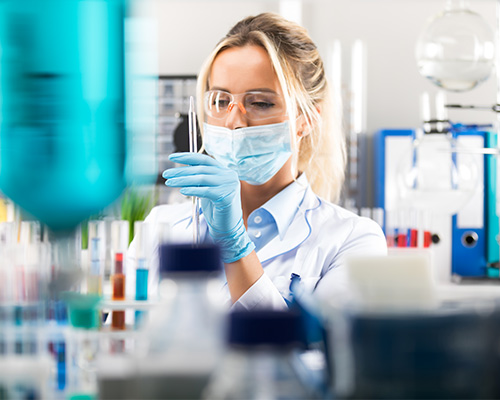 Pharmaceutical
Nordson MEDICAL continues to develop more robust alternatives for bioprocessing needs. We offer cost-effective solutions for flexible tubing connections in single-use systems. Our connectors are designed to meet the needs of busy pharmaceutical laboratories, offering full flexibility in single-use applications.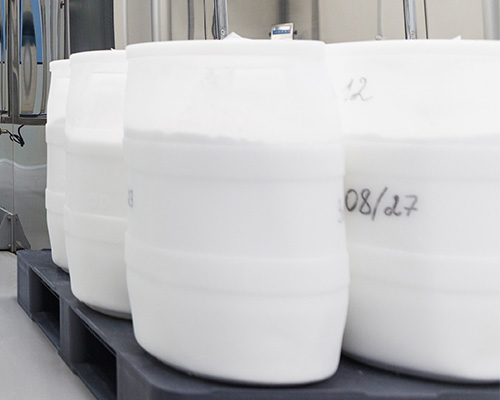 DMSO
The use of Dimethyl sulfoxide (DMSO) is becoming increasingly common in the production of API and drug products. DMSO is not chemically compatible with many of the seals found in most quick connects used throughout the industry. Nordson MEDICAL has worked with customers to make sure we have an option that can stand up to DMSO. This special RQC Series product has a strong track record working successfully with DMSO.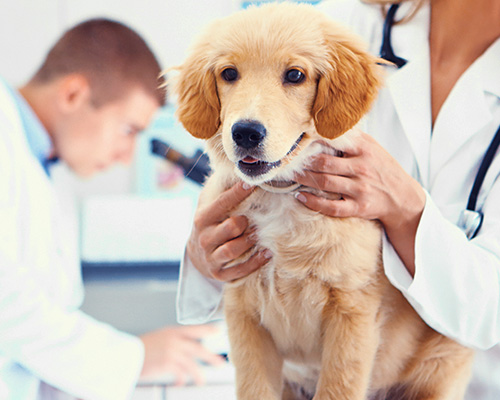 Animal Science
Nordson MEDICAL's bioprocessing components are best in fit, form and function, and feature a user-friendly interface. The RQ Series includes a large guarded button for a secure connection to guard against disconnects, and lofted lead-in for improved ease of operation. With more reliable locking features, you get peace of mind knowing your connection is secure. Our connectors are compatible with industry standard quick connects to simplify qualification. A complete set of validation and test results are available to support customer needs, including extractables and leachables profiles.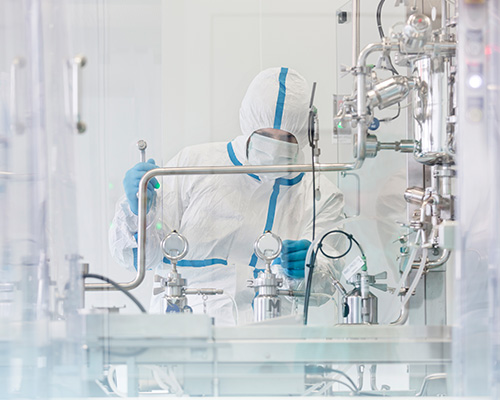 Single-Use Technology (SUS)
Nordson MEDICAL's CYLINDRAFlow™ single-use fluid management manifold utilizes a compact design that not only saves space, but also simplifies use and assembly. With multiple ports available in one component, the risk of leak points is diminished with our revolutionary designs. There is no risk in pressure drop as fluid moves around and through the ports all while restricting flow to one port at a time.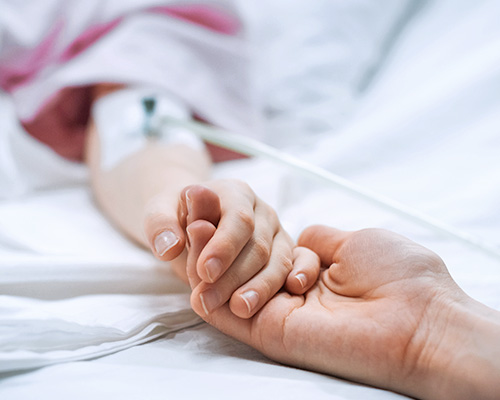 Drug Delivery
The demand for pharmaceutical manufacturers to advance new drugs continues to increase in which bioprocessors are faced with the challenge to review their systems and pursue new efficiencies that are more reliable and cost effective. Nordson MEDICAL's single-use fluid management components deliver quality service to help manufactures aggressively get to market faster and cost effectively.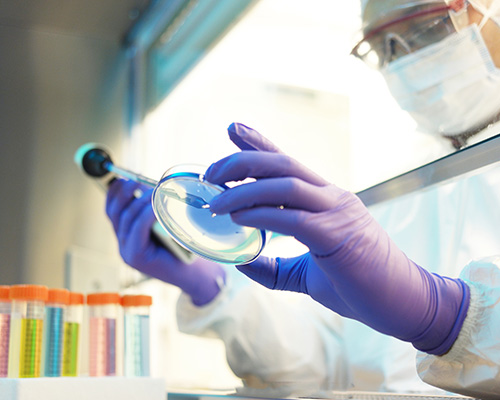 Fluid Transport
Upstream and downstream systems both demand reliable, high-quality fluid transfer components from a variety of suppliers, and Nordson MEDICAL delivers unmatched standards-specific components time and again that are able to interconnect within any biopropcessing system regardless of the supplier.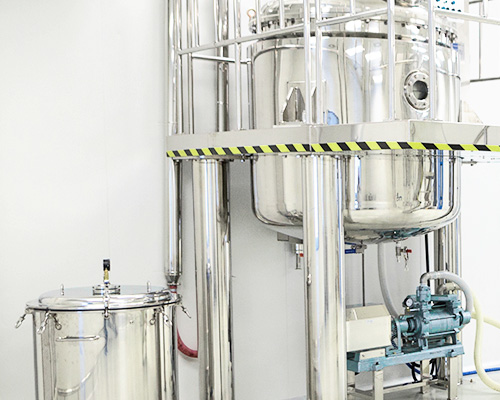 Pharmaceutical Scale Up
Larger scale production facilities are always looking for ways to save money and time. With Nordson MEDICAL's reliable single-use fluid management components, the ability to reduce operational costs is simple. Flexible tubing on our single-use fluid components diminishes the need for expensive and time-consuming cleaning and validation, ultimately saving costs. You can scale using the same product families and materials from R&D all the way to full commercial.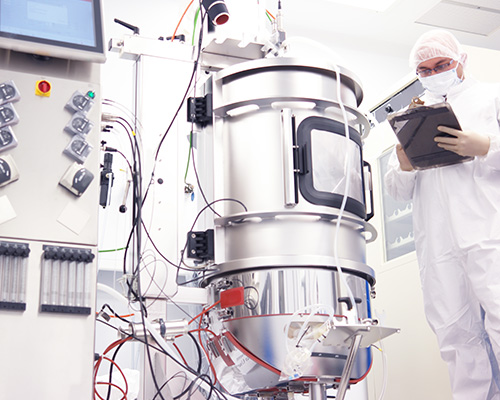 Sterile Bag Systems
Nordson MEDICAL features an advanced series of ports for the single-use bags used to transfer media and drug compounds in the biopharmaceutical industry. The most notable of the bag ports' specifications are the parabolic lead and the alignment ribs. These two features, respectively, reduce the amount of time it takes to drain a bag by up to 24 percent and improve flow dynamics through the port. Trust in Nordson MEDICAL's bioprocessing components to transfer your media safely.