Systems for Structural Heart Implants
The evolution of interventional medicine has led to the development of transcatheter procedures in the Structural Heart space. These procedures require highly controllable steerable shafts with in-plane articulation to deliver large implants precisely.
Nordson MEDICAL is at the forefront of these life-saving advancements, with expertise developing the full system around the implant from concept to production, including the complex steerable shaft, PTFE liner, balloons (in a "dog-bone" shape), and extrusions. Our full system integration ensures the highest quality to make a complete procedure and viable product.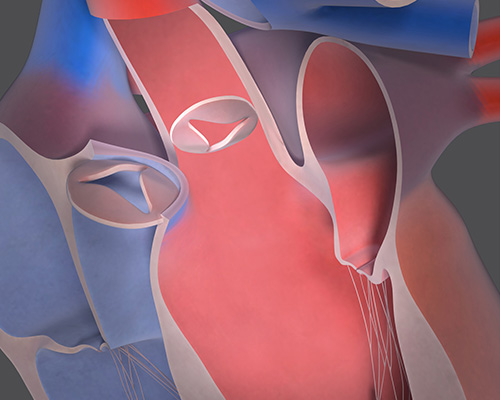 Transcatheter Aortic Valve Implantation/Repair (TAVI/TAVR)
TAVR (also called TAVI) is a minimally invasive procedure that repairs a heart valve with a new, replacement valve without removing the old, damaged valve. Once this new valve is installed, it regulates blood flow in place of the old valve. Historically, valve replacements have required open heart surgery and use of a heart lung machine, while the TAVR procedure is generally performed by entering through the femoral artery. Patient risk and recovery times are significantly reduced, and provide an option for patients who are too high-risk for open procedures.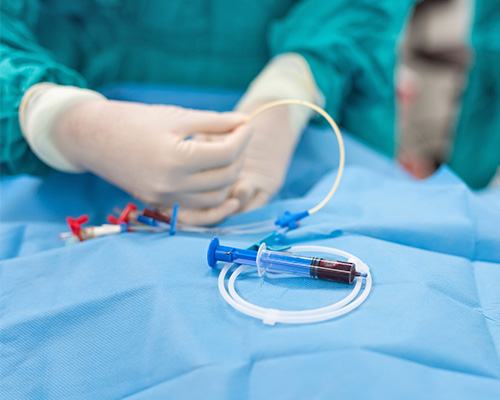 Endovascular AAA Repair
Endovascular aneurysm repair can treat abdominal aortic aneurysms (AAA) by inserting graft components compressed in a delivery sheath through the femoral artery. This is a minimally-invasive method compared to an open aneurysm repair.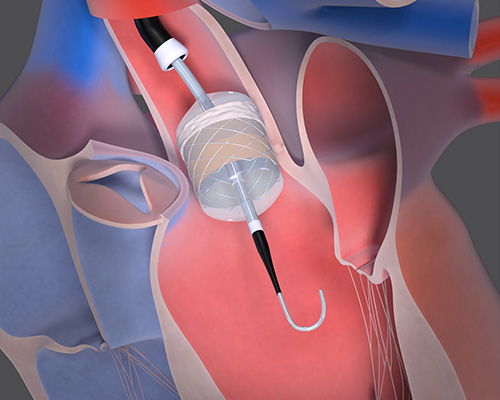 Transcatheter Mitral Valve Replacement & Repair (TMVR)
TMVR is a minimally-invasive option for treating mitral valve leakage for patients who are not able to undergo open-heart surgery. The clip is placed with a catheter through the femoral artery.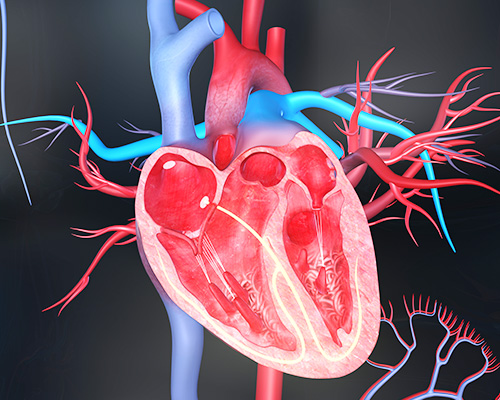 Left Atrial Appendage (LAA) Closure
The left atrial appendage (LAA) is a small sac in the heart muscle wall where blood clots can form. It can be closed in patients with atrial fibrillation who are at a high risk of stroke and cannot be placed on blood thinners. The closure device is inserted with a delivery catheter.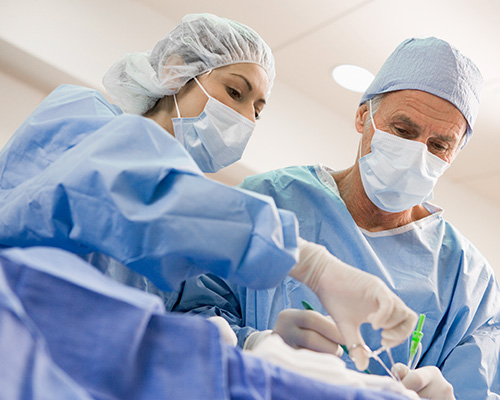 Patent Foramen Ovale (PFO) Closure
A PFO closure device becomes a permanent implant that is used to close a hole in the heart wall. It is placed using a catheter through the femoral artery.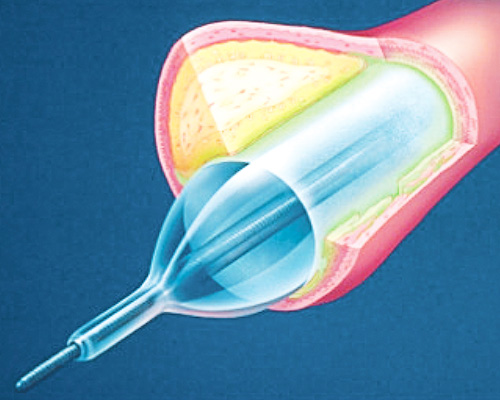 Drug Delivery
New trends in Structural Heart therapy involve localized drug delivery. These drug delivery systems can be delivered precisely using minimally-invasive catheters.