See What's New
Not only does Nordson MEDICAL have an extensive product offering, but we're always adapting and releasing new products to meet your ever-changing needs. In fact, most of our best product ideas have come from you, our customers. Check out our latest components and technologies!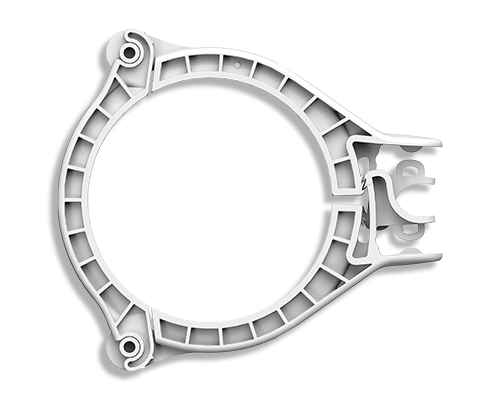 PharmaLok™ Clamps
To simplify assembly processes, Nordson MEDICAL has developed new 3" and 4" PharmaLok™ clamps. These ground-breaking clamp designs make it easy to securely attach sanitary fittings to bag ports and filters. The 4" clamp features a unique double-hinge that has been designed to provide equal pressure on the gasket as well as reduce the risk of accidental opening. As part of Nordson MEDICAL's PharmaLok™ line of clamps, these new products have all the features users have come to rely on, such as one-handed closure, audible clicks to indicate a secure connection, ASME-BPE compliance, and materials that meet USP Class VI and ISO 10993 criteria.
Learn More About PharmaLok™ Clamps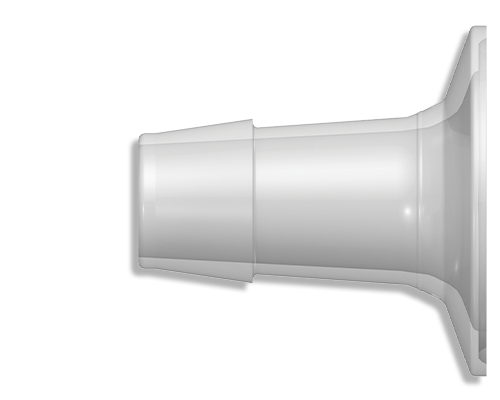 Sanitary Fittings
Nordson MEDICAL is expanding its biopharm product line to include 2" and 3" maxi flange sanitary fittings and caps. The new sanitary fittings offer more options for the transfer of sensitive fluids and are still made to ASME-BPE specifications. They utilize our popular 600 Series barbs and can withstand -80°C temperatures to support your most demanding cryogenic applications. Do more with your single-use bioprocesses and utilize Nordson MEDICAL's industry-leading line of sanitary fittings.
Learn More About Sanitary Fittings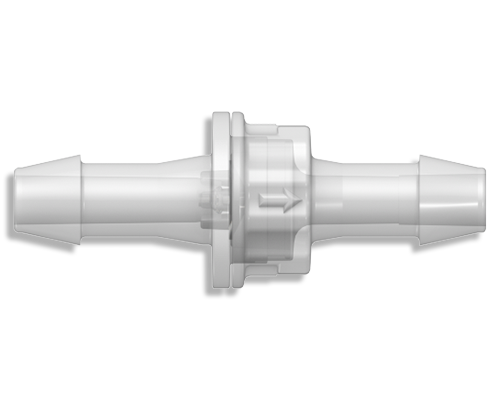 BioProcessing Check Valves
Nordson MEDICAL now offers a reliable check valve for the biopharm industry. Our patented check valve design features a barb for a secure connection, and our normally closed pathway means you only get flow when you want it. Our biopharm-compatible materials meet USP Class VI and ISO 10993 criteria, making them the valves of choice for your applications. Now you can do even more in pharmaceutical development. Nordson MEDICAL's bioprocessing check valves control flow, restrict siphoning and backflow, and prevent contamination.
Learn More About BioProcessing Check Valves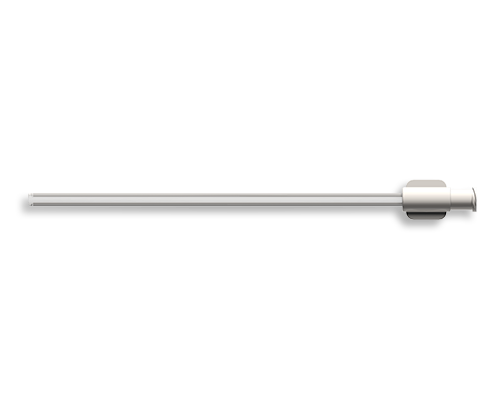 Flexure™ Malleable Tips
Obsessively engineered for flexibility and stability to keep your desired form, experience ease-of-use with Flexure™ malleable tips. With single and dual wire options in various lengths, the atraumatic tips bend in any direction, allowing for safe placement, and the clear cannulas offer material flow visibility.
Learn More About Flexure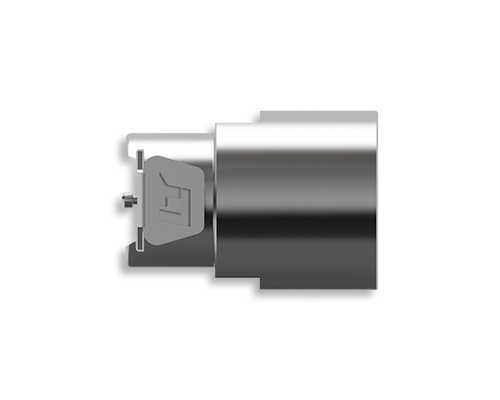 Filtration Connectors
Nordson MEDICAL is excited to introduce new filtration sink-thread quick connects for your point-of-use filters. Patient care filtration systems help prevent the spread of bacteria and viruses, but when system configurations become too complex, Nordson MEDICAL's sink-thread quick connects can help you install your filters faster, minimize the number of leak points, reduce the spread of pathogens such as Legionella — while saving time and money on maintenance with more versatile quick connect configurations.
Learn More About Filtration Connectors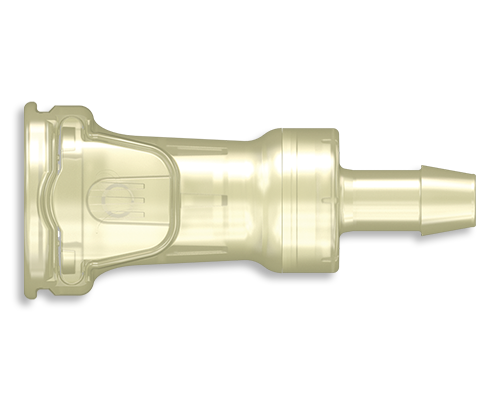 Spaulding™ Series Aseptic Disconnects
Providing a leak-free connection, the Spaulding™ Series Aseptic Disconnects eliminate the need for pinch clamps and tube welders. Smooth disconnects are achievable with the easy-to-use design, and valuable fluids are protected by valves that automatically shut off flow when the fittings are disconnected. Available in USP Class VI, ADCF Polysulfone, validation and test results confirm their suitability in pre-sterilized systems and are also gamma radiation stable. These connectors are interchangeable with similar plastic connectors.
Learn More About Aseptic Disconnects