See What's New
Not only does Nordson MEDICAL have an extensive product offering, but we're always adapting and releasing new products to meet your ever-changing needs. In fact, most of our best product ideas have come from you, our customers. Check out our latest components and technologies!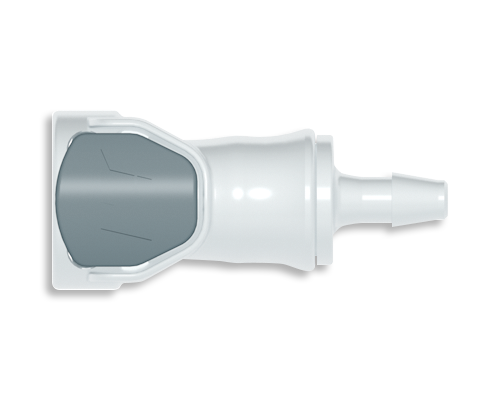 One-Way Valved Quick Connect
Nordson MEDICAL is excited to introduce the first MRI-compatible valved quick connect in a compact footprint for medical applications. The 33 Series push-to-connect option utilizes a metal-free valving solution. The connector is cleanroom manufactured and suited for applications needing a differentiated connection other than the standard luer. The built-in duck bill check valve opens to allow a maximized unidirectional flow with minimal turbulence under pressure or vacuum.
Learn More About 33 Series Quick Connects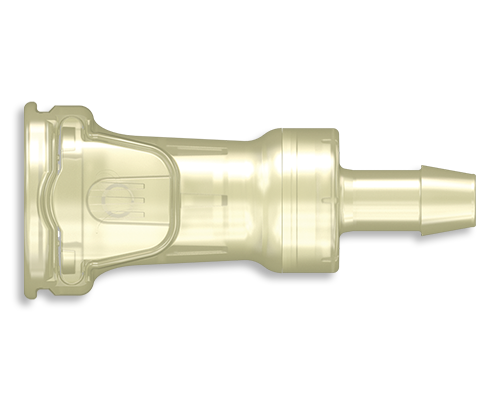 Spaulding™ Series Aseptic Disconnects
Providing a leak-free connection, the Spaulding™ Series Aseptic Disconnects eliminate the need for pinch clamps and tube welders. Smooth disconnects are achievable with the easy-to-use design, and valuable fluids are protected by valves that automatically shut off flow when the fittings are disconnected. Available in USP Class VI, ADCF Polysulfone, validation and test results confirm their suitability in pre-sterilized systems and are also gamma radiation stable. These connectors are interchangeable with similar plastic connectors.
Learn More About Aseptic Disconnects