Nordson MEDICAL Design and Development
Product development process flow:

Our design and development solutions are aligned with your objectives, parameters, and timelines to ensure the best pathway to success. With our flexible business model, we can provide a solution that meets the scope and scale of your project, from a full development program to a simple, discrete task—or anything in between. Our design and development services include:
Brainstorming and Concept Generation
Our approach to generating concepts can launch an innovative design down a successful development path. It can lead to a breakthrough idea that kick-starts a stalled project. Or it can provide technical insights that empower your internal project team. Whatever your business needs, we bring cross-functional expertise and industry experience to every challenge. We're here to make sure the project is started right.
3i Project Booster Session
Inspiration. Ideation. Innovation. A 3i Project Booster Session is a stand-alone, affordable, refined brainstorming event that can deliver rapid response, creative concepts, and breakthrough solutions. Your team meets with a Nordson MEDICAL team with expertise tailored to your needs for a one-day collaboration focused on a specific topic or challenge. The product is a comprehensive summary report that helps you plan for future development. 3i Project Booster Sessions may address:
Design Concept Generation
Design & Performance Improvements
Reliability Improvements
Polymers Applications
Clinical Approach Definition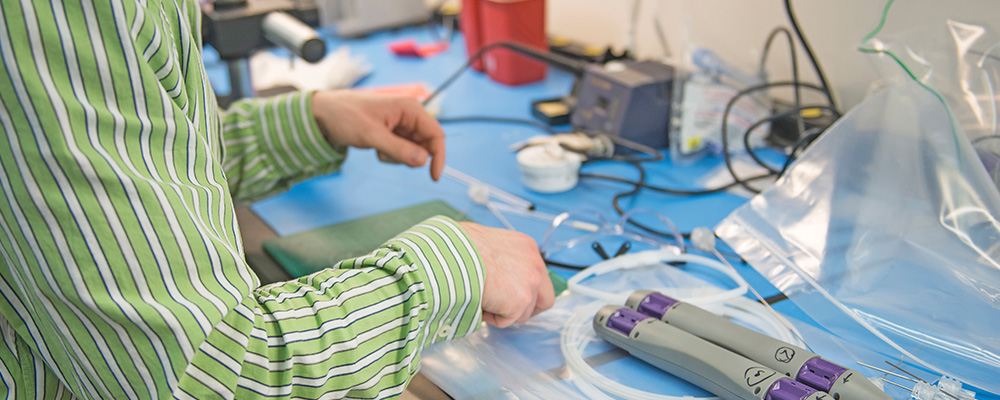 Prototyping
Our prototype development process compresses delivery time into days or weeks versus months. This accelerated process saves you time and cost throughout each phase of your project, from concept to clinical. It's all about flexibility. We offer:
High- or low-volume prototypes
Instant access to the largest inventory of in-stock components
Ability to custom create almost any type of prototype, from a one-off model for benchtop testing to a fully documented cleanroom build
Product Design and Engineering
Nordson MEDICAL provides elegant, robust, and manufacturable design solutions for finished devices, full prototypes, and components. Our experienced technical team is well-equipped with engineering design and analysis tools to ensure the functionality and quality of the end product. Our focused expertise and extensive industry experience allows us to customize our development approach to each project for the quickest learning curves and most efficient timelines. Contact us to discuss your project.
Product Development Process (PDP Services™)
Our best-in-class Product Development Process (PDP Services™) is flexible, efficient, and compliant to take you from concept to launch. Our phase deliverables are designed to ensure that you will meet regulatory requirements for design controls. Concurrent engineering allows the design and process development to occur in parallel.
Learn More About PDP
3R Design Review Service
Review. Research. Recommend. Our 3R Design Review Service can reduce technical risk by forging a path for optimizing medical device designs at any stage. Our team can conduct a thorough review and recommend opportunities to refine your product design, improve your manufacturing process, address yield issues, and reduce costs. The result is a comprehensive summary report with detailed, pragmatic recommendations to reduce risk and improve design reliability.
Why 3R?
Need your prototype design to be more scalable and cost effective to manufacture?
Challenged with low cost-of-goods-sold (COGS) targets?
Concerned about reliability and scalability in production?
Need to improve product performance?
Moving a development project to a new supplier?
...3R can help.
Program Management
Skilled, experienced project management is critically important to the success of your design and development project. Our Product Development Process, PDP Services™, is aligned in phase and standard deliverables. This structured and disciplined approach to project management allows us to manage medical device programs of any scale and scope, including full transparency in timeline and budget tracking.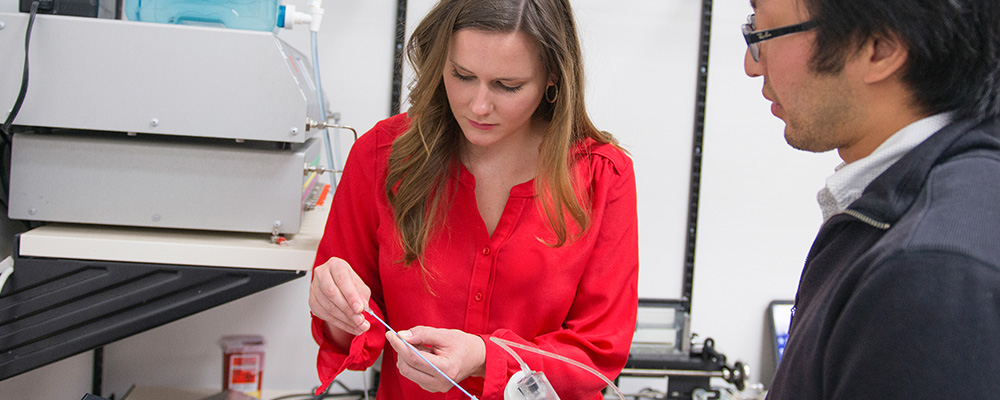 Testing and Validation
Our in-house testing capabilities and strong knowledge of test standards across product technologies enables efficient design iterations and process development. We can recommend test plans, create device-specific protocols, manage test activities, and create submission-ready test reports. Our focus on risk mitigation and quality in both design and manufacturability ensures that design verifications, design validations, process validations, and packaging validations result in a market-ready product backed by robust documentation.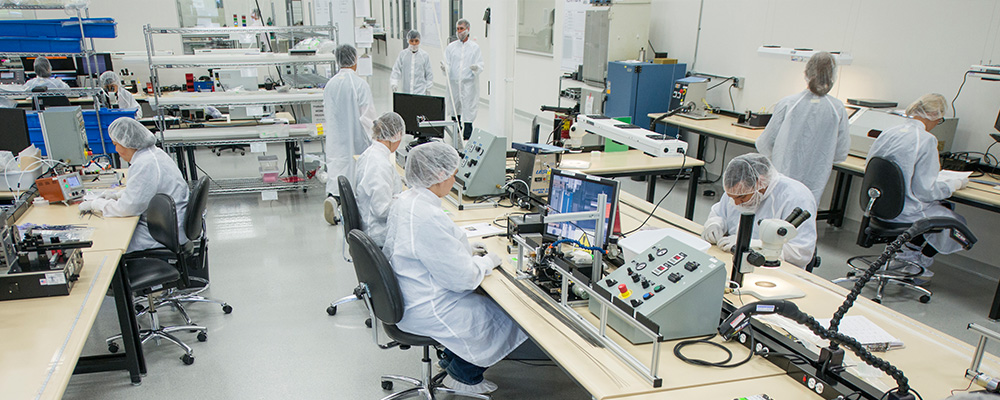 New Product Introduction
At Nordson MEDICAL, the New Product Introduction process is led by a team of experienced engineers who focus on identifying risk, analyzing feasibility, developing sustainable processes, and managing the successful pilot manufacturing and launch of complex medical devices. To ensure seamless introductions from design to manufacturing, we staff our design and development facilities and our commercial production sites with dedicated New Product Introduction specialists and in-house manufacturing technicians.
Quality/Regulatory System Services
Our dedicated quality team of 50+ quality engineers and technicians can work with you to:
Support your existing quality system with audit-ready documentation
Create and manage your design history file and design controls within the Nordson MEDICAL quality system
Design and map a hybrid quality system
Create new quality management systems for startup companies
Our quality system services include:
Full documentation, including design document control, risk management files, design history files, device master records, and quality system guidance documents
Technical support and documentation preparation for regulatory submission packages, including premarket approval documents and package filing support
Certifications, registrations, and compliance include:
ISO 14971 Certified for Risk Management
Compliance with FDA 21 CFR Part 820
ISO 13485:2016 Certified
Class 7 & 8 cleanroom facilities co-located with the development team
Customer and FDA audits