Nordson MEDICAL's LinkTech line of quick disconnect couplings can provide more durability and withstand higher pressures for industrial applications. We specialize in quick disconnect couplings with proven leak-free internal shut-off valves. This eliminates the risk of spillage which creates less downtime and damages.
Your critical applications require trustworthy connections which Nordson MEDICAL can provide. Our robust connectors are reliable, safe, and equipped to handle the toughest fluid handling needs. We keep your applications functioning smoothly and with ease.
The LinkTech line of quick disconnects are offered in various sizes ranging from 1/8" hose barbs to 3/4" hose barbs. They are available in several different materials including Acetal (POM), polypropylene, chrome-plated brass, glass-filled polypropylene as well as Udel polysulfone. Our advanced technologies provide the confidence and ensure a leak-free connection with internal shut-off valves or straight-through designs. Improve your serviceability with Nordson MEDIAL for your industrial application needs.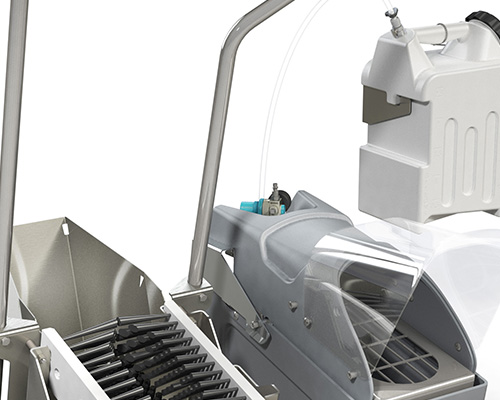 Cleaning Equipment
In order to have fast, reliable cleaning solutions, you need smart technology such as Nordson MEDICAL's quick disconnect couplings. Our easy-to-use, one-hand, push-button is the technology you need to meet your economical choice. It's no secret that messes require cleaning applications that are equipped with safe resistant materials to handle the harshest cleaning chemicals. Reduce the risk of potential hazardous spills with Nordson MEDICAL's LinkTech line of quick disconnect couplings.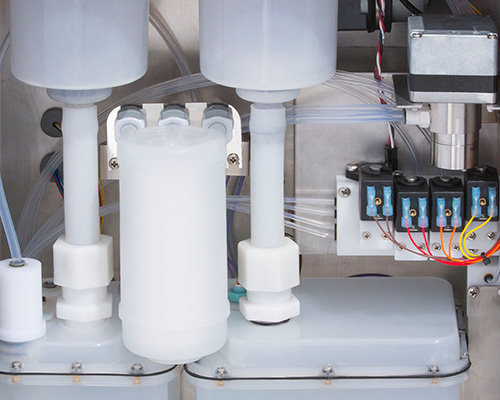 Chemical Handling
It's important to be safe and cautious by protecting hazardous leaks and spills with Nordson MEDICAL's quick disconnects that come equipped with internal shut-off valves. Our leak-free quick connects allow for safe connect and disconnect with no spillage. Our internal shut-off valves can handle the toughest pressures up to 250 psi. Fill your application with Nordson MEDICAL quick disconnects that can handle any pressure.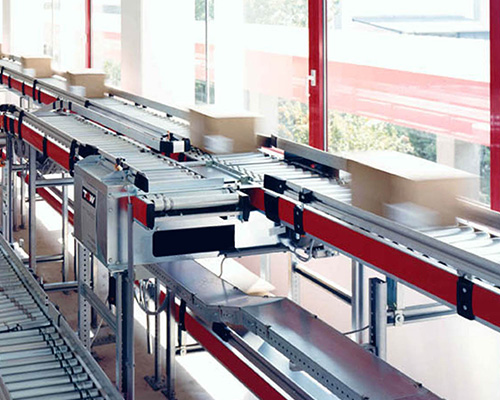 Packaging & Dispensing
Whether your packaging or dispensing products, Nordson MEDICAL's LinkTech line of quick disconnects make things manageable and useful. We understand that innovation and efficiency is key for your assembly. With our leak-free internal shut-off valves, you can be confident that our quick connects are the ideal solution for any sealing, packaging or dispensing need.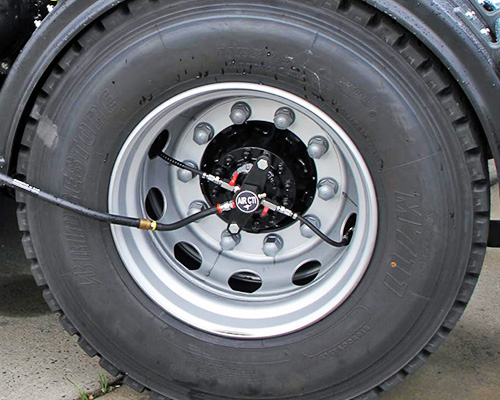 Automotive
The only time pressure is good is when Nordson MEDICAL's LinkTech line of quick couplings are the source of connection for tire pressure management systems. When traction and safety are the ultimate goal in your automotive application, quick disconnects aid in the reduction of maintenance and downtime. We are your ultimate solution for tire pressure management. Take the road more often traveled.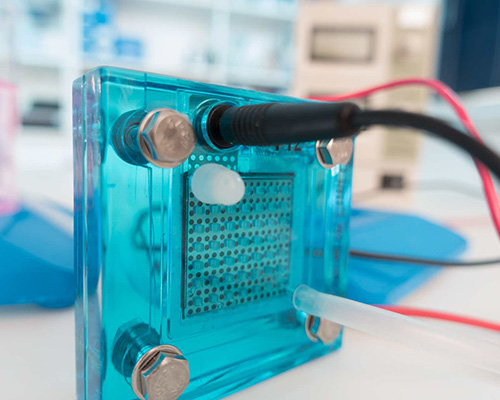 Fuel Cells
Nordson MEDICAL's LinkTech line of quick disconnects have been tested and proven to be your reliable source for fuel cell applications. Quick connects are quickly becoming the ideal solution for fuel cells to replace the legacy acid battery option out in the market. Our robust quick disconnect couplings can handle any environment needed to fuel your application. In our technology driven age, there is no need for power cords to fuel our connectors. They simply just work.